...this is what I would be making:
The
pattern
is from
Jenny B of Allsorts
. I love her style (it reminds me of
Mary Engelbreit
). I also want to make time for these
international gals
:
These
pretty maids
are only $12 for all 5! I'm hoping to get those for Christmas. There is another addition to the numerous free patterns found on Allsorts...
Star Dangles
. It would be a fun little addition for a kids' tree. Yet another thing to go in the big ol' craft binder for the future (I'll probably have a library of craft patterns by the time I have kids old enough to enjoy them).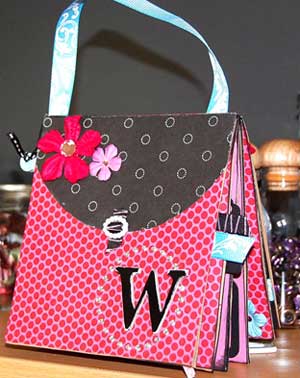 A couple weeks ago I was searching for instructions on a star scrapbook album I saw. I ended up finding a
site
with tutorials for every kind of handmade album. I'm thinking about making this
Stand-up Paper Bag Purse Album
with the Young Women in my ward.
This last week has been incredibly overwhelming (with some unexpected things happen in my family) and I'm still trying to recover. I have a lot to get done before Christmas! We did have our first snow this year and it was nice to see it stay for more than a few hours. We only had a few inches, but it sure makes it feel like Christmas.